Woodward High School


Class Of 1962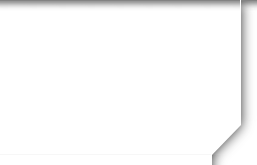 Not a member?
JOIN HERE
Find and click on your name.

REMEMBRANCE OF CAROL MEIER
Last night 33 of Carol Meier's friends and family got together to celebrate Carol's life. We were able to spend several hours talking about Carol, sharing Carol stories and in general having a good time. Carol was there in spirit and enjoyed every minute. Thanks to all who came.
-----------------------------------------------------------------------------------------------------------------------
55th Class Reunion
The 55th reunion is now history. I apprecaite all of the comments made to me about how nice it was, but I was not alone in this project. Carol Jo Meier started the ball rolling on the 55th, but unfortunately did not make it through to the end. I looked back at some of the previous reunions and how many people were on the reunion committees and the multiple meetings that they had to pull everything together. With the advance in communication & publishing methods the need for a huge committee is no longer needed, but there were still a number of people involved in the plannig and executioon.
This years committe consisited of:
Carol Jo Meier
Martha (King) Andriacco
Jim Beeber
Barb & Jim Bushman
Emily (Messer) Bradley
Gary Drake
Elaine (Goertemiller)Lynch
Shirley (Connett) Sarley
Karen (Hahn) Stewart
Pat (Hennessey) Thomas
Special thanks go out to Barb (Binkley) Bushman who stepped in to help out after Carol passed and Karen (Hahn) Stewart. They offered tremendous, help & support.
I also would be remiss in not thanking the spouses of pur committee members (especially my wife, Marie) who allowed their spouses to work on this event and in several cases actually took part in the planing & execution this past weekend.
Bob Jacobs
•

---

As all of you know Cleon J Wingard was the Principal at Woodward for the whole time we were there. The following link will take you a tribute to Mr. Wingard on the class of 1965's web site. Cleon J. Wingard

•

---

Click here for an article and video on the new Woodward Career Technical High School football stadium featuring a glimpse of the Pete Johnston memorial.

•

---

We have lost touch with quite a few of our class members. If you know the contact information for any of those we are missing, please email

bbush912@fuse.net. The missing list on the web site and the missing list that was recently mailed to you may be different. The web site marks anyone who has not registered on the web site as missing.
UPCOMING BIRTHDAYS