Woodward High School


Class Of 1962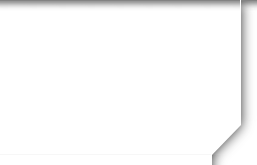 In Memory
Everett (Butch) Turner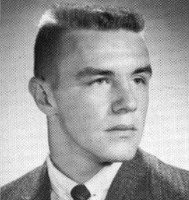 Received recent information on Butch from John Doyle who served with Butch in France.
I just happened to do a search of old friend Butch Turner and stumbled on the Woodward HS picture of him. I knew Butch from our time stationed @ Chateauroux Air Station, France with the USAF in the early 60's. I didn't hang around with him but played with him on the base football team in '64. He wore # 41 and was a RB or DB I believe.
I know also that he was in the 1992nd Communications Sqdn @ Chateauroux. He was one funny guy off duty as I would run into him downtown off and on @ Joe From Maine's rest./bar.
I left Chateauroux in early '65 and Butch was still there. I later heard that he was seriously injured in a car accident in France, returning to the base with some friends after attending the 1965 Le Mans 24 Hour Race. I also learned that he was evacuated to Germany for further medical care and later passed away.
Another GI stationed @ Chateauroux and a Cincinnatti native ( Albert C. "Red" Latscha) and teammate of Butch's, years later mentioned to me that he attended Butch's funeral back in Cincinnatti sometime in '66.
I have a team picture of Butch on that '64 Chateauroux football team and other football traveling orders with Butch's name listed. We had some great trips together, perhaps the best was the 5 day tdy football trip to Berlin, E. Germany on a C-130. He was a great guy and teammate. If I can help keep his memory alive, I'd be proud to share any of the things I have about Butch Turner.
I have been in touch with an old military friend who was with Butch Turner in France as well. He gave me some updated info on brief details I sent you earlier. Butch played on the base football team in '64 and '65. I had played with Butch in '64 and my old friend played with him in '65, both @ Chateauroux.
The story about him being seriously injured in an auto accident is accurate and the best we can date this accident has to be just after the '66 Le Mans race which is held in June of each year I believe.
As best I know, Butch was not stationed in Germany, but at Chateauroux, France with me. His link to Germany perhaps fits the story indicating that he was medically evacuated from France to a USAF hospital in Germany which was pretty common practice in those days. I am not sure where he was when he passed away.
The photo was taken in Sept. of 1964 at the base gym @ Chateauroux Air Station (USAFE), Chateauroux, France. Butch Turner is # 41 and located in front row