Woodward High School


Class Of 1962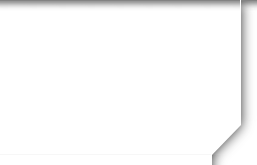 In Memory
Fred J. Shockley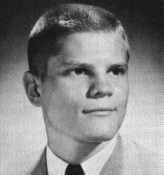 Mr. Frederick J. Shockley, Jr.
March 23, 1944 - April 8, 2012
Altamonte Springs, Florida
Mr. Frederick J. Shockley, Jr. 68, of Altamonte Springs Florida passed away Sunday, April 08, 2012 in Altamonte Springs. He was President and CEO of a financial service company, and is survived by his loving wife Glenna. Fred has several old friends, from his Woodward days who will morn him, and get together to share memories sometime in the Autumn.
The following are comments posted on the funeral homes web site:
Back in 2002, Fred provided an opportunity for me to move with my family to the west coast for ICC. His commitment to us allowed my daughter to grow up in the same town as her grandparents. Without knowing it, Fred not only forever impacted my life, but the lives of our extended family and friends.
Fred's intelligence, humor and dedication were gifts which we were blessed to have shared. He has touched so many lives over the years, and he will be missed.
Posted by: Brett Sherman - Portland, OR - Friend and colleague Apr 27, 2012
We have been friends since 1957, seventh grade, at Woodward High School, in Cincinnati. About 15 years ago Fred began ending his conversations by saying "I love you!" What a gift. I hold him in my heart, along with the rest of us old high school friends who are still alive, Nick S., Nick N., and Bob H. -Terry Adams
Posted by: Terry Adams - La Honda, CA - Friend Apr 21, 2012
Fred will be missed - he taught me a lot over the years about finance and the world. I liked how he asked a lot of questions but more importantly, took the time to listen to the answers. I can still picture him in his office in Orlando laughing over a joke - that's the way I'll remember him!
Posted by: Jennie Peluso - Round Rock, TX - Former co-worker Apr 18, 2012
Fred, your observations and insights, as well as, your laugh will be missed. I will also miss having our conversations, but will always remember them; as will all of your other friends in Jacksonville Beach. Condolences to your family.
Posted by: Don White - Jacksonville Beach, FL - Friend and former co-worker Apr 13, 2012
Fred, you taught me many things over the last 20 years, but more than that you made me smile. You will be missed.
Love,
Amy
Posted by: Amy Lord - Winter Garden, FL - Friend Apr 13, 2012