Woodward High School


Class Of 1962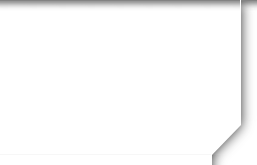 In Memory
Diana MacIntyre (Lawrence)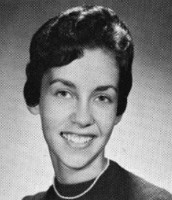 Friiday March 7, 2008
Diana H. Lawrence was avowed Democrat
School volunteer also rescued injured dogs
BY REBECCA GOODMAN | RGOODMAN@ENQUIRER.COM
ANDERSON TWP. - Diana H. Lawrence worked as a secretary to help put her husband, Richard, through law school. She raised five children and volunteered as an aide at their schools. She rescued dogs that had been hit by cars, paying for their medical treatment and nursing them back to health in her home.
She did all this while maintaining exceptional poise, charm, elegance and dignity.
She was also a fundraiser for the Democratic Party. She hosted a luncheon in 2000 for Senate candidate Hillary Clinton at her home and was a guest at the Clinton White House seven times. She sat next to President Clinton at a day-long panel on education that was broadcast on C-SPAN in 1997.
"My wife was a powerhouse," said her husband. "She touched a lot of people. She was just a very endearing person."
Mrs. Lawrence died Feb. 23 after receiving a lung transplant at the Cleveland Clinic.
The Anderson Township resident was 64.
Born Diana H. MacIntyre in Greensburg, Ind., on Jan. 13, 1944, Mrs. Lawrence grew up in Springfield Township. She graduated Woodward High School in 1962 and received an associate's degree from the University of Cincinnati.
After their 1966 wedding, Mrs. Lawrence worked as a medical secretary at Merrell Dow while her husband attended the Salmon P. Chase College of Law.
"She helped fund my legal education," he said. She often co-hosted events for his colleagues. "Really, I owe my career to her," her husband said.
"In every school my kids attended, she served as a volunteer - usually as a teacher's assistant," her husband said. She also took care of other children in the nurseries at Pleasant Ridge Presbyterian and Milford Methodist churches.
Prior to 1996, she and her husband were Republicans. "The straw that broke the camel's back was when (Bob) Dole said tobacco was not addictive - that and issues that were affecting profoundly injured people," Lawrence said. "We together felt very strong and we became very active in the Democratic Party."
Elegant, charming and graceful as a hostess, Mrs. Lawrence was equally so while facing lung cancer.
"I think she was the most poised woman I had ever met in a setting where she knew she was actively dying - the way she articulated how she felt and the way she managed situations and issues that she had no control over," said Marie Budev, assistant medical director for lung transplantation at the Cleveland Clinic, who is from Indian Hill. "She never ever gave you the outward appearance she had lost control. A very articulate woman, she always stayed very calm no matter how sick she got."
Mrs. Lawrence had smoked in the past, but her cancer was also rooted in childhood emphysema and mold exposure. She received a lung when time was almost out for her. Her husband said it was a miracle. She came through the transplant, "but she never got out of ICU and she never got off the ventilator. She wound up with an infection unrelated to the lung. That infection got the best of her," he said. "She carried herself with such dignity."
Hillary Clinton called Lawrence and sent flowers when she heard of Mrs. Lawrence's death.
In addition to her husband, survivors include two daughters, Jennifer Lawrence Lewis of Crescent Springs and Lindsay Lawrence of Kenwood; three sons, Daniel Lawrence of Orlando, Fla., Michael Lawrence of Long Beach, Calif. and David Lawrence of Anderson Township; a sister, Carol Hatfield of Glendale; and two grandchildren.