Woodward High School


Class Of 1962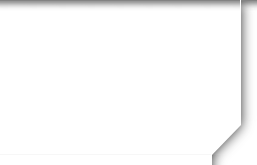 In Memory
Michael B. Leming
Mike Leming May 2. 1944 - December 10, 2020
More from From Troy Leming (Mike's son)
Thank you all so much for the abundance of prayers, thoughts memories and support during this difficult time. Our family is very thankful, grateful filled with gratitude to know you all. Our family will be in touch as soon as we formulate a solid plan for a Celebration of Life for Michael Leming later in 2021 when we can all gather together once again.
From There will be singing and dancing!
From Troy Leming (Mike's son)
Husband, Brother, Father, Grandfather, Uncle, Cousin, Friend and USAF Veteran.
Michael Bruce Leming (or Dad) was brought to us all on May 2nd 1944 and welcomed by God on December 10th, 2020 at 1:21pm. Michael Leming is going to be cremated and the Family will have a Celebration of Life for him at a later date in 2021 when we can all get together again. In lieu of flowers and like things, we will be selecting a local charity to help in dads name. The mortuary will be helping us with the formal obituary; they are currently backed up due to the current state of things. His final resting place will be at Fort Logan.
Dad liked numbers so 12/10/2020 @ 1:21pm. I am sure he would see this as a sign and would like to bet these numbers if he could. Another reason why he was the one to help me with precalculus and trigonometry homework. 
He loved sports and music; and any aspect of either be it dancing, playing an instrument, singing, coaching and any other way he could've participated even when he was incapacitated.
He loved people and his friends and family the most. Anything he could do to crack a smile he would. What a goof! Always down for a good celebration!
He was a handyman and taught me everything I needed to know the be a do it yourself guy too.  frequently I would have to watch on the sidelines but sometimes I would get to participate as a small child. He also taught me a lot about being a gentleman, being honest, being respectful and love for the underdog. 
Dad was taken early due to the many diseases he incurred through his career. Lungs, lymph nodes, liver, pancreas, his brilliant mind and his skin all battled hard till the end.
I love you so much dad, you provided, inspired, educated, thrilled, coached, loved and were loved. There will be a special place for you in The Hereafter.
From Velvet Feasel (Mike's Niece)
Want to take a moment to remember our Uncle Mike, that was and still is very dear and close to all of our hearts today.
Our Uncle Mike was a kind and caring person to everyone around him, he always put everybody before himself.
For everyone that the chance to know get to know him will probably have lots of good memories of him for years to come. I'm glad that he was able to be surrounded by family and friends in his final days and is able to rest peacefully now.
Always Loved, Always Missed