Woodward High School


Class Of 1962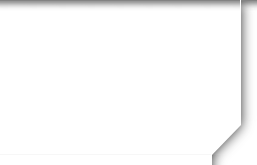 In Memory
Peter Johnston
Pete Johnston died March 19, 1966 in a sky diving accident at the Air Force Academy
Remembering Peter Johnston and His Family
Who I Am
My name is Dan Keefe. I grew up in Hyde Park, graduating from St. X. high school in 1969. So what is my connection to Peter Johnston, Woodward High School class of 1962? Here is the story.
Children's Corner
I went to grade school on Erie Avenue, and my family lived on Kendall, right next to Withrow High School. On Hyde Park Square, Edwards Road, was a toy store, Children's Corner. Some of you Woodward folks might remember it. Perhaps you bought something there for a younger sibling. Their logo was two red elephants on white paper, one behind the other, with the trunk of the second elephant entwined in the tail of the lead elephant.
The proprietors were Marjorie Manning (who, among other things, was a Charter Committee candidate for Cincinnati City Council in I believe 1961 or 1963) and Lanni Johnston. Lanni ran the store in Hyde Park, and I think Marj was more involved with the location in the then new TriCounty Shopping Center.
Being a 10-year old interested in model cars, trains and some of the other toys she had, I would stop in on my way home from school. Stop in a lot. I got to be chummy with Lanni, so much so that I starting working there on Saturdays (not that she was looking to hire a ten year old; I just showed up to work and she would let me; would pay/give me $3.50 at the end of the day on Saturdays). I thought I was a hot shot.
Lanni had a booming laugh, always a lot of fun. Her husband, John Johnston, was a teacher (perhaps at the old Ohio College of Applied Science). And of course there was Peter.
The First Tragedy
I think it was in the fall of 1961. John died suddenly of a heart attack. What a shock to Lanni and Peter. I still have the thank you card Lanni sent in appreciation of my expression of sympathy.
Peter
I really did not know Pete much. He was a high school kid; I was in grade school. My first real remembrance of him was when his mom took me to some sort of show at Woodward. Perhaps a variety show, similar to the then Withrow Minstrels. I remember sitting in your theater thinking this was something else. It was new, big, much nicer than the Withrow theater. And I remember Pete wanting to go to the Air Force Academy.
My father was a local judge, and I am guessing he at least advised Lanni and Peter on that part of the Air Force application process that required a recommendation from a member of Congress. I am guessing too it was this reason that Lanni dragged poor Peter to our house once when he was home so he could visit us. I remember him sitting in our living room, half asleep either from being out with some of his Woodward buddies the night before or from being up all night flying home from Colorado Springs. But he was a good sport indulging his mom's wish to visit the Keefes.
The Second Tragedy
It was 1966 and I was now a high school freshman. I used to sleep with my RCA transistor radio under my pillow, listening to WSAI. I guess I woke up in the middle of the night and the news was on. There was a story about a local man who had died in a parachuting accident at the Air Force Academy. Dear God, please, not Peter. But it was. March 19, 1966.
My oldest brother drove me to Lanni's home (being an empty nester with Peter at Air Force, Lanni moved from her Kennedy Heights house to a converted house/now apartments on Martin Drive, with a view of the river). What an awful time. I don't think I've seen someone so sad.
Lives Not Forgotten
Lanni had some joy after her losses. She married George Brengel and enjoyed many happy years with him and his family. She and George were at my wedding in 1979, and she died in 2000 at the age of 91. What a lady and friend.
I write this in hopes that some of your classmates might think of Peter, perhaps even of Lanni if they had known her. Peter was Lanni's only child, so there are no more Johnstons. I fear Lanni and Peter will be forgotten, and that'd be a shame. They were good folks. I hope this note prompts some good thoughts of them by members of Woodward's Class of 1962.
Dan Keefe